In this week's Art World Roundup, we bring you a sculpture made of broken glass is installed in DC honouring Vice President Kamala Harris and a new Lego kit featuring Vincent van Gogh's Starry Night. Also, Black Rock Senegal has announced its 2021 cohort of Artists-in-Residence, Sotheby's offers up a unique pair of Hyperdunks paying tribute to Barack Obama, while the Met began controversial discussions to deaccession art and the Uffizi showcases its newly acquired artwork by London street artist Endless.
A shattered-glass sculpture honours a ceiling-shattering moment
When Kamala Harris was sworn in as Vice President on January 20th, she made history as the first female, Black, and Asian American to hold the second highest office in the US and helped shatter a little more of the glass ceiling. To commemorate this ceiling-shatter milestone and honour Harris, Swiss artist Simon Berger created a sculpture comprised of shattered glass. Through the artist's unique shattering technique, he created a portrait of the new VP based on a photograph by Celeste Sloman. The sculpture, aptly titled Glass Ceiling Breaker, was installed in Washington DC in front of the Lincoln Memorial by the National Women's History Museum and Chief, a women's leadership network. "Representation matters, especially at the ballot box, and the inauguration of Kamala Harris as the first woman, and first woman of color, to serve as vice president of the United States is a landmark moment in American history," president and CEO of the NWHM in a press release. "Today's progress is built on the legacy of the women who came before – the trailblazers, like Kamala, who raised their voices, marched for their rights, and ran for elected office; the women who cracked glass ceilings so that other women could shatter them."
Lego x Vincent van Gogh
Replicating well-known artworks by masters has long been a way for artists and art enthusiasts to hone their craft, but painting or even drawings isn't something everyone enjoys. But, if Lego are your thing, you can soon imitate art with a new kit featuring Vincent van Gogh's famous Starry Night. The kit came about through the Lego Ideas project, which allows anyone to submit their design, and was the creation of Truman Cheng, a 25-year-old PhD student. Unlike most Lego kits, Cheng's design utilises thin Lego plates to mimic van Gogh's brushstrokes. It took Cheng several weeks to complete his creation that ultimately required around 1,500 Lego blocks. "It was a good brain tease to come up with tricks and techniques to capture the look of the original painting," Cheng told Artnet News. "The brushwork goes into many directions in the moon and the swirling cloud, so there was some creative use of bracket and clip elements involved." Through Lego Ideas, any project that receives 10,000 votes is sent into the Lego reviews process and may then be made into an official Lego set. Once in production, the original designer of the set receives one percent of royalties for the kit. Lego Ideas was launched in 2008 and since then, 41 kits have been taken on by the Danish company. Cheng's design was one of 35 projects in the most recent cohort of proposed kits and on February 4th, Lego announced that the Starry Night kit would become a reality, although the release date and price have not yet been disclosed.
Black Rock Senegal inducts next Artists-in-Residence
Artist Kehinde Wiley's Black Rock Senegal has announced its 2021 cohort of Artists-in-Residence. Wiley established Black Rock Senegal in 2019 to support new artist in their work and foster a collaborative exchange "to incite change in the global discourse about Africa." Artists selected for the residency programme are chosen by a jury that included architect Sir David Adjaye OBE, artist Amoako Boafo, model and activist Naomi Campbell, artist and 2019 Black Rock Senegal resident Yagazie Emezi, LACMA curator Christine Kim, and Brooklyn Museum director Anne Pasternak. "I am thrilled to invite the next class of artists to join me in Dakar," Wiley said in a statement. "Each is pushing the possibilities of representation in a unique way, together exploring a range of perspectives that span the globe." Those chosen for this year's residency programme are: Tyna Adebowale (Nigeria, Mixed Media), Abbesi Akhamie (Germany, Film), Delali Ayivor (Ghana, Writing), Hilary Balu (DR Congo, Painting), Mbali Dhlamini (South Africa, Mixed Media), Abdi Farah (USA, Painting), Moses Hamborg (USA, Painting), Arinze Ifeakandu (Nigeria, Writing), Cristiano Mangovo (Angola, Painting/ Sculpture/ Installation/ Performance), Esmaa Mohamoud (Canada, Sculpture/ Installation), Katherina Olschbaur (Austria, Painting), Irene Antonia Diane Reece (USA, Photography), Curtis Talwst Santiago (Canada, Mixed Media), Darryl DeAngelo Terrell (USA, Photography), and Stephanie J. Woods (USA, Mixed Media).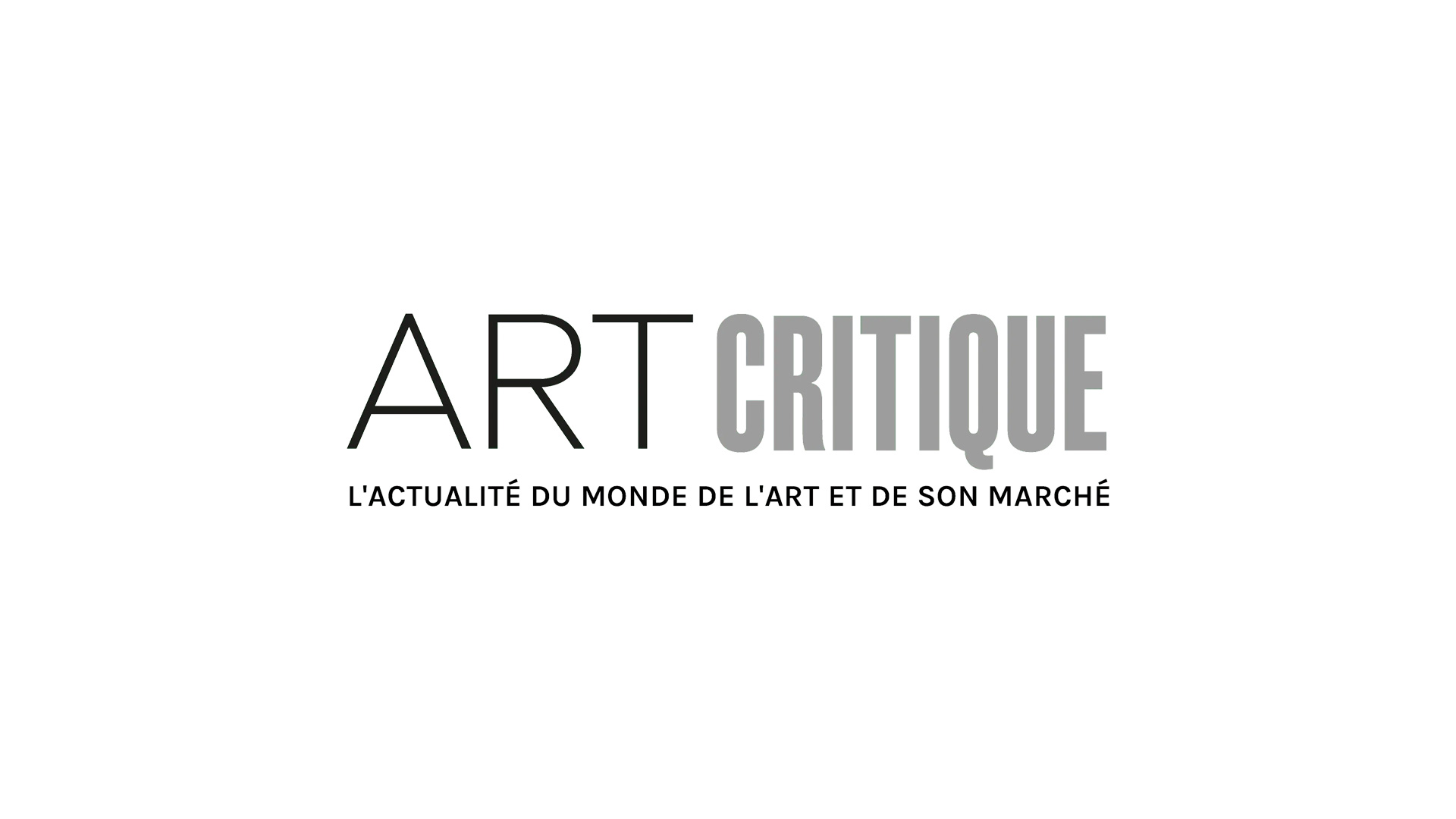 The #44 Nikes you might not expect
You wanna be like Mike Barack? Heading to virtual saleroom floor on February 12th is a pair of US men's size 12.5 Nike Hyperdunks designed to commemorate former US President Barack Obama. Created in 2009, the pair of basketball shoes are in "incredible condition" and hold a price tag of $25,000. The Hyperdunk was created by Nike in 2008 for the USA basketball team to wear while playing in the Beijing Summer Olympic Games, so they were a fitting tribute for the president known for his love of the game. Sporting a white and navy color combo, the shoes carry the presidential seal on their tongues with "44" inscribed on the instep while the insole bears "1776" (the year the US was founded) alongside a bald eagle graphic. As a kid, Obama played basketball for his high school in Hawaii where he wore Nike Blazers and his passion for and skills in basketball continue to be prevalent today. Although Obama never wore the sneakers coming to Sotheby's, himself, Brahm Wachter, director of e-commerce development for Sotheby's quipped that it's hoped that the sale will be a "slam dunk." The sale of the shoes will kick off President's Day Weekend, a US holiday weekend, and just to drive home the point, will go on sale at 4:44pm EST.
"Shameful and misguided": the Met talks to auction houses
After a year of lessened foot fall due to the pandemic coupled with the Association of Art Museum Directors' loosening of guidelines, museums across the US have controversially considered selling artworks to help cover their costs. Deaccessioning has historically been frowned upon, so when it was reported that the Met had begun discussions with auction houses to possibly part ways with some of their collection, there was immediate pushback. The news comes as the New York museum is facing a potential deficit of $150 million. "This is a time when we need to keep our options open," director of the Met Max Hollein told The New York Times. "None of us have a full perspective on how the pandemic will play out. It would be inappropriate for us not to consider it, when we're still in this foggy situation." The Met is not the only museum that has considered deaccessioning works of art to help cover the costs of operations; however, the biggest concern is the precedent it would set if such a large, well-funded museum, that has billionaires who sit on its board, used these tactics. George Golden, former curator for the Met who retired in 2015 summed up frustrations with the idea saying: "I would consider it shameful if the museum sold anything that is not a duplicate print. There is no such thing as a duplicate painting or duplicate sculpture or embroidery. I would consider it shameful and misguided, and a poor example to the field and completely unnecessary to sell works of art from the collection."
London street artist's work makes its way to the Uffizi
The Uffizi, known for its vast collection of Renaissance artworks, has acquired a new artwork that, to some, might seem a little left field. On Monday, the museum unveiled its newest donation: a self-portrait by London street artist Endless. The artist, who started working as a street artist a decade ago after training as a fine artist, appears in the canvas as a double self-portrait of sorts, wearing a hat and characteristically obscuring his face. In the painting, Endless peers at a magazine painted over with a stylized interpretation of the Calvin Klein advertisement featuring Mark Wahlberg and what's dubbed as the "crotch grab," the trademark of the street artist. Artist duo Gilbert and George flank Endless in the painting that is an overall commentary on advertising and consumerism. The Uffizi got in contact with Endless in 2018 to discuss a donation, which according to the artist, was a bit of a surprise but an honour nonetheless. The self-portrait is on canvas so some might argue whether or not is technically street art, but it received praise as "an original fusion between punk and pop" from Uffizi director Eike Schmidt. He vowed that the Uffizi will expand its collection of street art in the coming years and in a statement said: "The Medici, always at the cutting edge, would be happy to see Endless' work enter the collection." For Endless, being included in the halls of the Florence gallery is a way of "pushing things forward," that while "some street artists would never touch a gallery […] most street artists are artists in their own right and a lot would want to do gallery shows."