Littleton—a small town (who would've guessed?) in New Hampshire. Its intrinsically quaint name gives a sense of picturesque Americana and storybook suburbia. And in giving it a passing glance, it's hard to think of much else from this town of just over six thousand residents. Given it is the definition of small-town USA, it's maybe not surprising to know there's a dispute happening over LGTBQ+ art. But you may be taken aback by the fact that this dispute has resulted in the proposed ban of all public art, at the behest of the follower of an apocalyptic evangelical would-be prophet who just so happens to be one of their councillors.
It all started when a local queer community and advocacy group, North Country Pride, had LGTBQ+-themed murals commissioned as part of a communal endeavour on the wall of a local business. Utilizing motifs of rainbow colours and nature, it's a simple visual accent that is more or less what you'd expect of locally-driven public art. But this seemingly inoffensive act of cultural representation in a community project drew the ire of one far-right councillor in this purportedly middle-of-the-road town—Carrie Gendreau.
Gendreau is one of three city councillors for Littleton, and she took immediate issue with the presence of a queer-positive mural. This may seem obvious from a Pence-supported republican councillor, but Gendreau's values veer further off the spectrum when you look at the exact influences that had her oppose this simple painting.
Jonathan Cahn is a New York novelist and Messianic Jewish rabbi who, since 2011, has produced a body of fiction revolving around his belief that America is descending into doomsday due to its divergence from biblical values. Espousing a dogmatic return to Judeo-Christian tenants, Cahn's debut work The Harbinger paints the events of 9/11 as a mystically paralleled happening to the destruction of ancient Israel. He claims rainbows to be a symbol of demonic forces and has vocally derided Biden for lighting the White House in such colours for pride events, and believes that the Stonewall Riots opened a hellish portal for Mesopotamian goddess Ishtar to emerge into our world.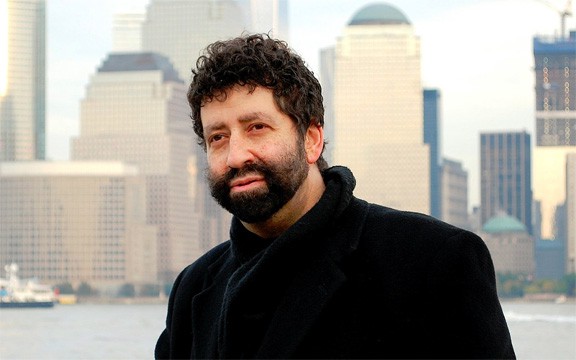 Gendreau's constituents state that she has spoken glowingly to them about the works of Cahn, and she herself states that her policies are guided by biblical scripture and told the Boston Globe "Homosexuality is an abomination." Her complaint was carried up through official channels to town manager Jim Gleason. Contacting municipal lawyers on the matter of restricting certain public artworks, he was assured that if they were to have any form of ban on public artwork, it would have to be a complete one and not guided by prejudiced and bigoted aims. The town is now seriously considering a complete ban on public artworks thanks to Gendreau's complaints and a seemingly shared sentiment of homophobia amongst town folks, evidenced in a citizen of Littleton telling Gleason, whose late son was gay, "I hope your son is happy in hell."
Littleton's bizarre doom spiral in many ways feels like a microcosm of the growing extremes at which the United States is attempting to erase LGBTQ+ presence. The contemplated ban has already begun to influence the arts in the town with local playhouse Theatre UP having their potential development funding turned down and their performance of the historical queer play La Cage Aux Folles called into question. Time will tell what will happen within the LGBTQ+ and arts communities in Littleton, but it seems like there are those who won't rest until they bring their devilish policies to fruition.