The past several years have certainly been times of political upheaval and uncertainty. From the chaotic turmoil that was Trump's presidency to the scrambling of international governments to face the pandemic, the political landscape has been fraught with a series of strange events. One such event whose ramifications are still unfolding is Brexit—and in an attempt to look at some of the effects of this massive shift, new art show I Love You, Moi Non Plus is examining the new context of the UK and France's relationship and the barriers this change has caused.
Irreverently taking its name from the grooving baroque pop hit 'Je t'aime…moi non plus' by Jane Birkin and Serge Gainsbourg (translating to "I love you…me neither"), the ambivalent mood of the collection is set from the get-go. Combining wit and grief in the works showcased, the artists have taken influence from both nations and made for a very pointed European melting pot in their works.
Organized by Somerset House and Dover Street Market, I Love You, Moi Non Plus, the collection is a primarily digital showcase featuring established and lesser-known artists from all across Europe. A limited exhibition is being held at space 35-37 in the district of Marais until June 10th.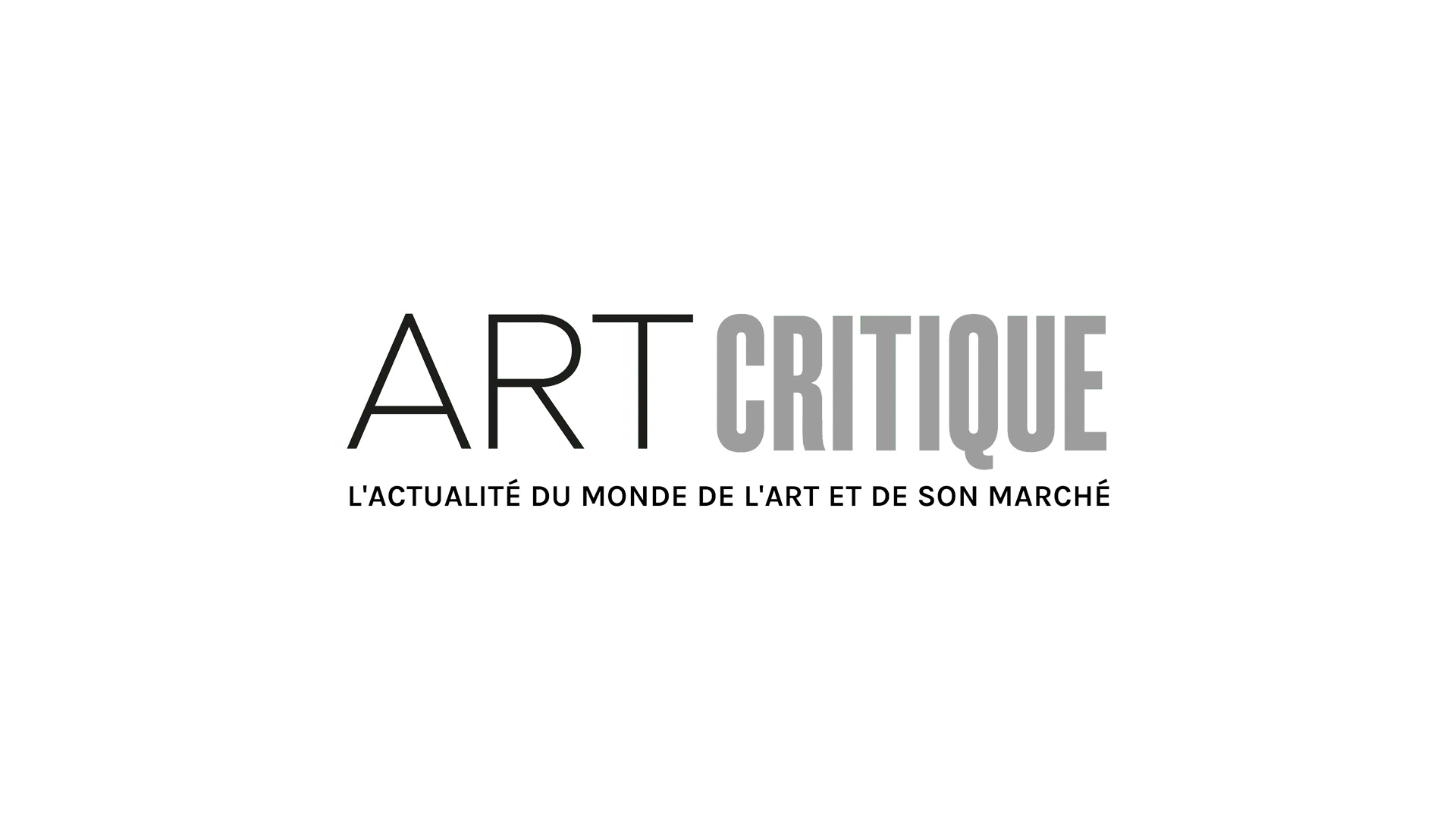 Included among the artists featured is legendary musician and producer Brian Eno. His contribution 'Franglish Flag' is a visually striking mash-up of the Union Jack and the Tricolore, bordered by the words "ENMESHED" and "ENTRELACÉ". It's a simple idea and a clean geometric design, but the positioning of the vibrant colours give a jarring sense of collision that strongly invokes the feeling of this confusing new context forced upon these neighbouring nations.
In their original statement, Somerset House made a strong appeal to the artists of Europe and highlighted their goals:
"Now more than ever, art and creativity are essential in helping us to build bridges and amplify the voices of people from all walks of life, and we want you to take part in the creative journey. Armed with your brushes, pencils, cameras, words or whatever you prefer, we invite you to create an artwork that describes what the relationship between the UK and France or the continent means to you."
With so many aspects of the global political climate causing tension, fear, and hopelessness, I Love You, Moi Non Plus has given artists across the UK and Europe a chance to give voice to their woes. Art has always been the strongest form of expressing grief in a way to help others through the same tides. And while one exhibition may not bring down the walls the UK government has thrown up, it can at least reach between the cracks to meet the familiar hands outside.