At an evening sale hosted by Sotheby's Hong Kong this past July, the late Chinese-French artist Sanyu made headlines. His 1950's masterpiece Quatre Nus sold for HK$258.3 million (€28.6 million), making it the second most valuable work by the artist to sell at auction. It trails behind Cinq nus (1950-59), which sold last year at Christie's for a whopping HK$303.9 million (€33.62 million). Those results have catapulted the artist's overall market, and enshrined Sanyu as a household name at auction.
Similarly this month, at Sotheby's Hong Kong, two works by Sanyu brought in a collective $45.8 million, which accounted for almost half of the auction total value. Fleurs Dans Un Pot Bleu Et Blanc (1950) and Nu (ca. 1950-1960), became the fifth- and sixth-highest auction results for the artist's work, selling for HK$187 million (€20.7 million) and HK$168.6 million (€18.7 million) respectively. These exceptional price points did not only solidify Sanyu's market dominance, but equally indicated the artist's legacy now crossing over into global consciousness.
The artist, whose official name is Chang Yu, was born in Sichuan, China, in 1901. He was first introduced to modern painting after moving to Japan in 1918 where he decided to follow the artistic movement at the time to its source: France. In the early 1920's, he moved to Paris with several other Chinese students in search of inspiration. It was there that Sanyu began to develop his signature style, which is described as an elegant, flowing figuration that combines strains of Chinese calligraphy and still lifes with Fauvist palettes and forms that caused him to be nicknamed the "Chinese Matisse".
The cross-cultural nature to Sanyu's work is primarily the reason behind his newfound blue-chip status. His ability to mix Chinese and European painting styles so perfectly, garnered him great interest from high profile patrons early on, but he nevertheless struggled to see commercial success. In the years leading up to his death in Paris in 1966, he more or less lived in poverty, and refused offers to buy his paintings or promote his works for years. By the 90's however, his distinct style began to resonate with collectors again, especially among the growing ranks of Asia-based collectors.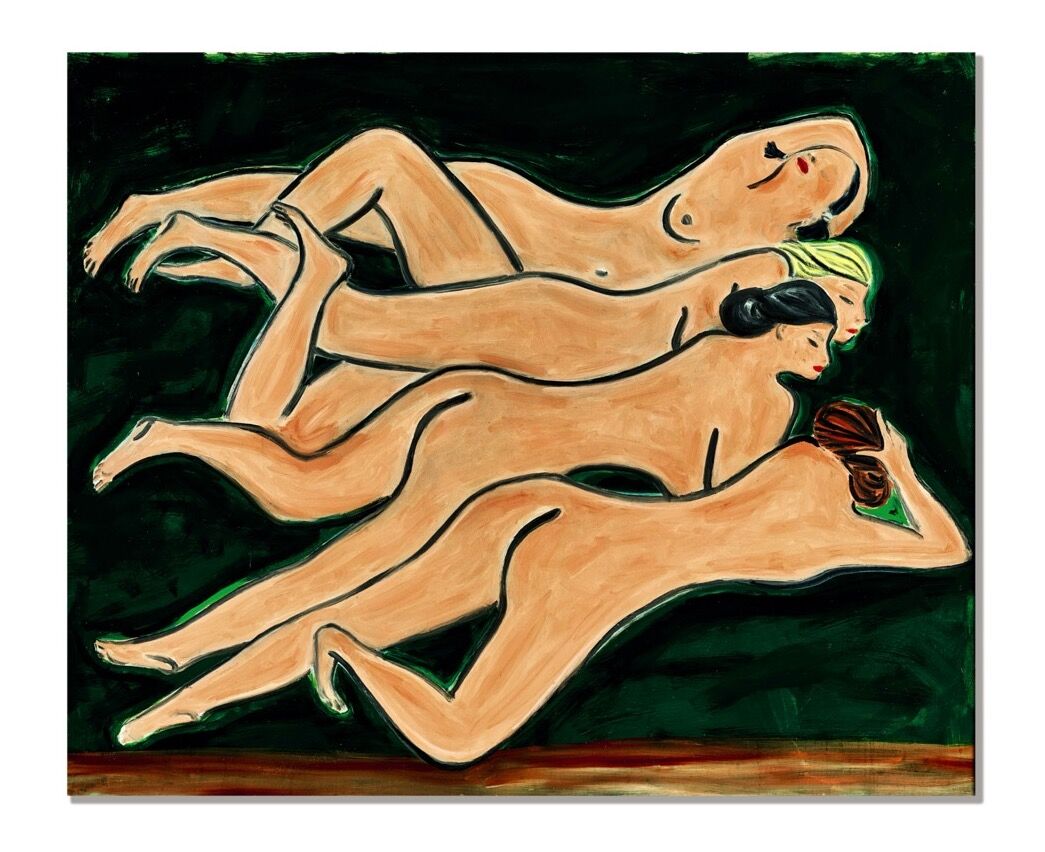 In 1995, Sotheby's auctioned 21 Sanyu works from the collection of dutch composer, Johan Franco in Taiwan, which greatly accelerated the artist's already ascending market into higher grounds. All of the works exceeded their estimates, with several achieving double the listed price. This particular sale, along with a private sale of Robert Frank's Sanyu collection in 1997, catapulted the artist's market to the very top.
The cross-cultural pollination of Sanyu's success continued when the Guimet Museum in Paris hosted a massive retrospective for the artist, titled "Sanyu: Language of the Body" in 2004, which significantly raised the artist's profile in Europe. At the same time, his works continued to appear at auctions, mainly in Hong Kong, where they would fetch increasingly higher prices, like Reclining Nude, which sold at Christie's Hong Kong in 2004 for HK$7.3 million (€807,629). It wasn't until a year later when the artist broke into the $1million mark territory, when Quatre Nus (1950-59) sold for HK$16.3 million (€1.8 million). This was the same work that sold at Sotheby's this year for $33.3 million, an increase of nearly 1,500 percent over 15 years.
In the years since, Sanyu's market has only gone up, with his top six auction prices being achieved in the last two years alone.